Write an expression for how high (hf) the soccer ball bounces.
timer
Asked: Jul 22nd, 2014
account_balance_wallet
$5
---
Question Description
A soccer ball m = 0.85 kg dropped from a height h = 3.6 m bounces off the grass. The ball loses E = 3.8 J of energy to the environment during the bounce. 
School: University of Maryland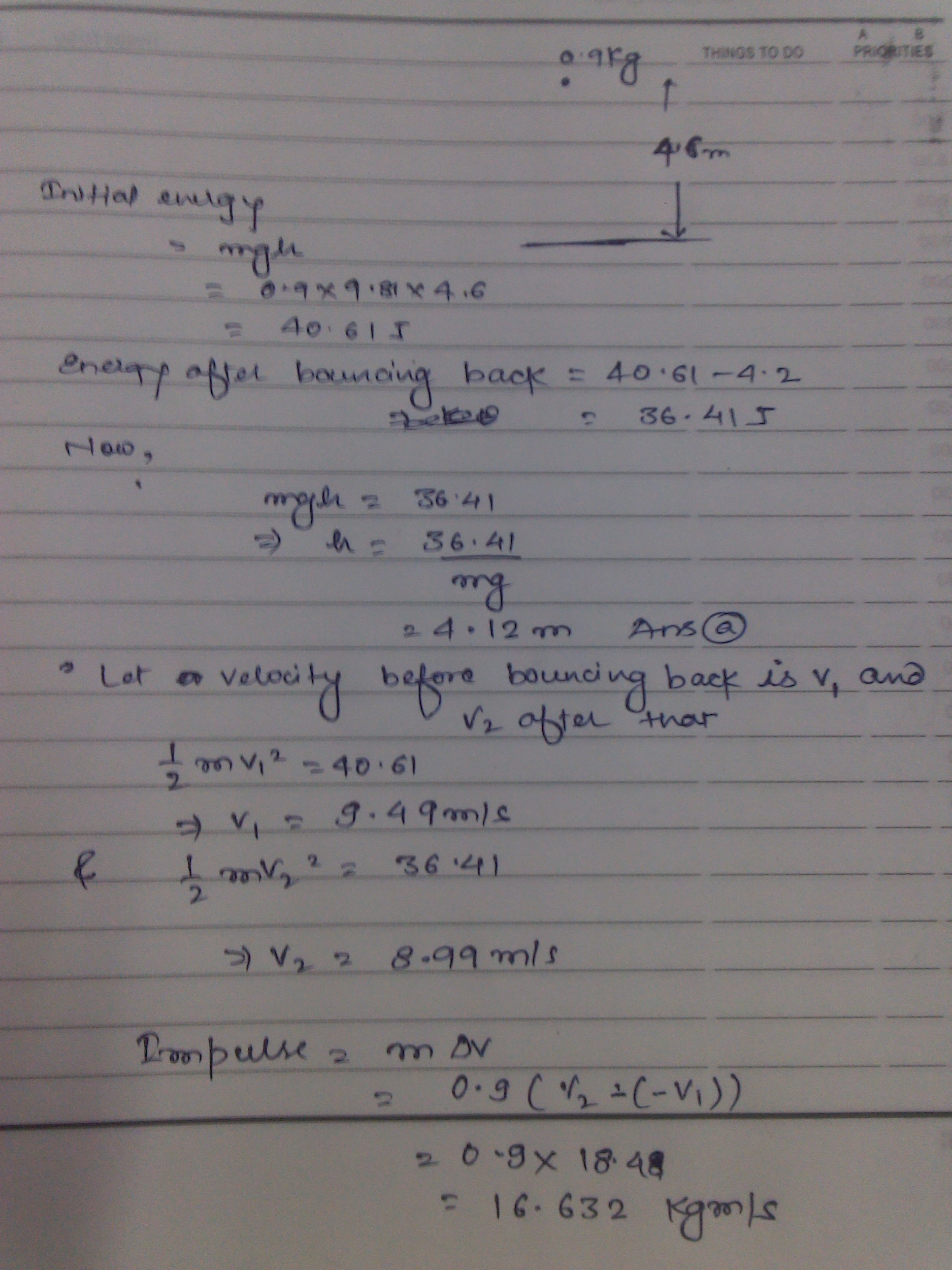 i solved it for you but sorry i am in hurry its 4 am here so i just use some wrong values i just check now i used m = 0.9 kg h = 4.6 m E = 4.2 J sorry for that just follow the process it is perfect and choose me best thanks
---
Anonymous
Good stuff. Would use again.
---
Brown University





1271 Tutors
California Institute of Technology




2131 Tutors
Carnegie Mellon University




982 Tutors
Columbia University





1256 Tutors
Dartmouth University





2113 Tutors
Emory University





2279 Tutors
Harvard University





599 Tutors
Massachusetts Institute of Technology



2319 Tutors
New York University





1645 Tutors
Notre Dam University





1911 Tutors
Oklahoma University





2122 Tutors
Pennsylvania State University





932 Tutors
Princeton University





1211 Tutors
Stanford University





983 Tutors
University of California





1282 Tutors
Oxford University





123 Tutors
Yale University





2325 Tutors