Write an expression for how high (hf) the soccer ball bounces.
Question Description
Can you help me understand this Physics question?
A soccer ball m = 0.85 kg dropped from a height h = 3.6 m bounces off the grass. The ball loses E = 3.8 J of energy to the environment during the bounce. 
Student has agreed that all tutoring, explanations, and answers provided by the tutor will be used to help in the learning process and in accordance with Studypool's
honor code
&
terms of service
.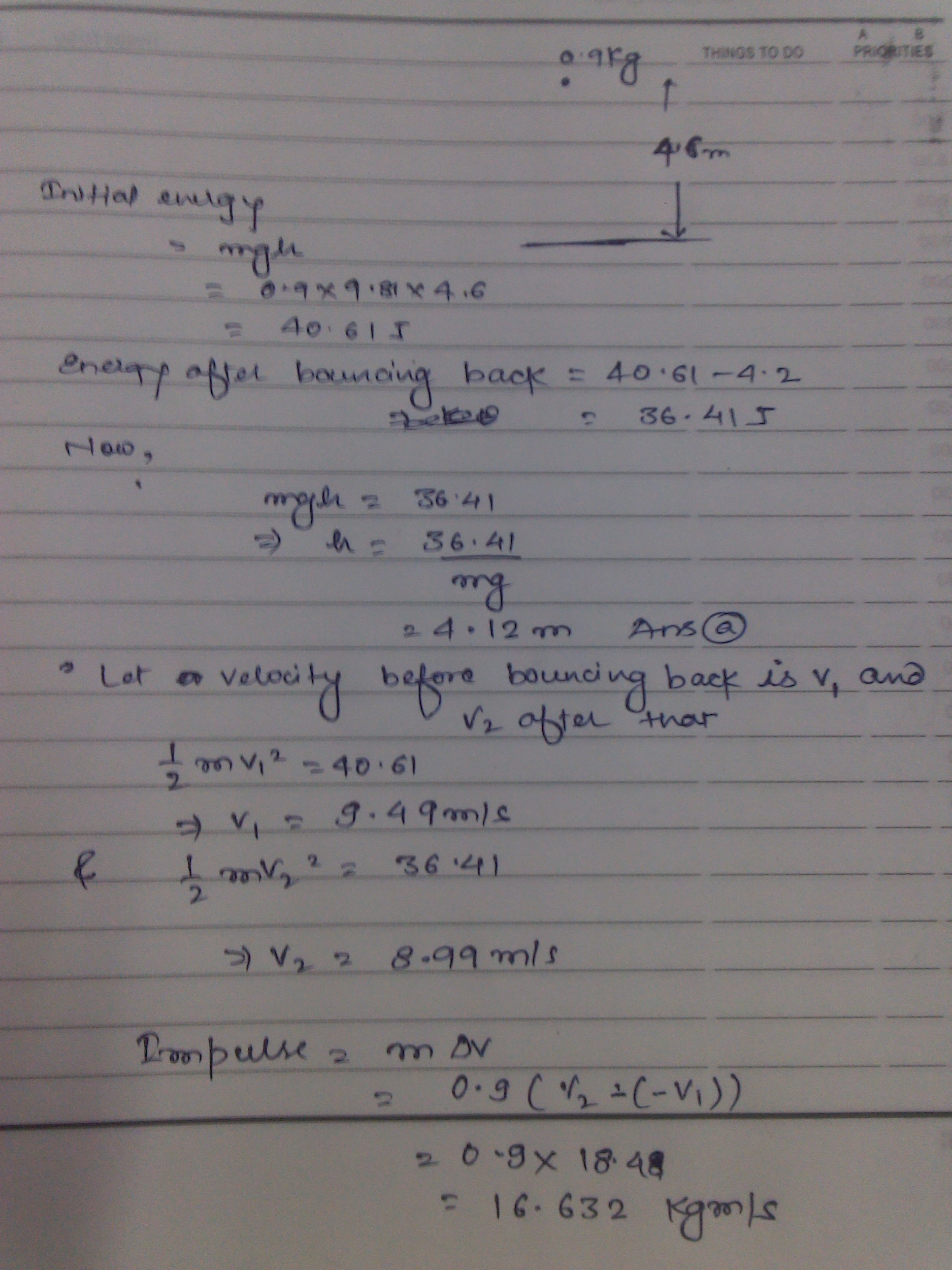 i solved it for you but sorry i am in hurry its 4 am here so i just use some wrong values i just check now i used m = 0.9 kg h = 4.6 m E = 4.2 J sorry for that just follow the process it is perfect and choose me best thanks
---
Anonymous
Top quality work from this tutor! I'll be back!
---
Anonymous
It's my second time using SP and the work has been great back to back :) The one and only resource on the Interwebs for the work that needs to be done!
---
Anonymous
Thanks, good work
---