Columbia College Effects of Growth of Cities in Early 1900 Discussion
Question Description
I'm working on a History exercise and need support.
Analyze the question up top in a well developed essay that is 3-4 pages double spaced. Make sure you provide evidence to support your opinion. Remember all evidence should come from the videos, class notes/ppt, or the textbook- no internet sources!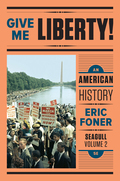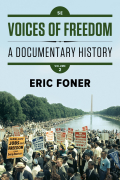 Voices of Freedom: A Documentary History Volume 2
ISBN: 9780393631043
By: Eric Foner
Give Me Liberty! Seagull Volume 2
ISBN: 9780393615630
By: Eric Foner
Student has agreed that all tutoring, explanations, and answers provided by the tutor will be used to help in the learning process and in accordance with Studypool's
honor code
&
terms of service
.
Attached.

INTRODUCTION
BODY
CONCLUSION


Running Head: HISTORY

History
Student Name:
Institutional Affiliation:
Instructor:
Course Title:
Date:

HISTORY

2

Effects of growth of cities in the early 1900's to the development of our country.
Tracing the development of world cities, the first growth was witnessed in Mesopotamia
in Asia around 7500 BC, and the growth continued until it reached America. Numerous theories
tend to explain the ancient urbanization by a single factor, such as economic benefits. Still, they
fail to incorporate the range of variability which are documented by world-leading archeologist.
Geographical diversity and diversity of function are what was considered as the requirements of
a city. Despite the population of the city, natural resources were put into consideration since they
were the things that could attract more people into these areas.
As of 1800, only about 2% of the world's population is believed to have stayed in urban
areas. Again, the newly faced urban regions were seen as some of the unhealthiest places to live
in. However, with the increasing world population, people were forced to look for residential
homes in other areas, which later turned into cities. The development of towns continued up to
the 1900s. During this ti...
---
Anonymous
Top quality work from this tutor! I'll be back!
---
Anonymous
It's my second time using SP and the work has been great back to back :) The one and only resource on the Interwebs for the work that needs to be done!
---
Anonymous
Thanks, good work
---