write 2 complete sentences for each piece of art ( Describe the work, State the artwork's meaning, Evaluate the artwork)
timer
Asked: Oct 21st, 2018
account_balance_wallet
$5
---
Question Description
write 2 complete sentences for each piece of art ( Describe the work... State the artwork's meaning . ... Evaluate the artwork.)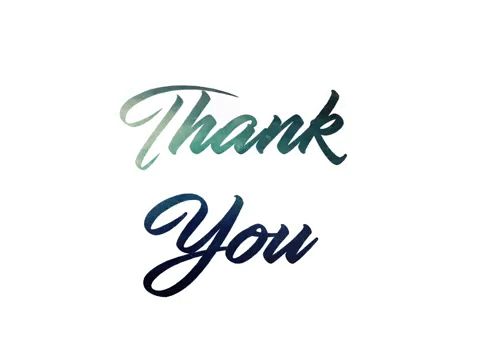 Unformatted Attachment Preview
Chapter 4 2 complete sentence The prehistoric Aegean Cycladic 4-2 figurine of a woman, *Syros, Greece. Cycladic Minoan 4-8 Bull-leaping, 4-14 Harvesters *Knossos, Crete. Minoan Vase, *Hagia Triada, Crete. Minoan Mycenaean 4-22 Funerary mask, Mycenae, Greece. Mycenaean 4-20,4-21 Treasury of Atreus, Mycenae, Greece, Mycenaean Chapter 5 Ancient Greece Geometric period (Orientalizing) 5-2 Geometric 5-3 Hero krater, Athens, Greece, MET Geometric period and Centaur, MET Geometric period 5-6 Daedalus Lady of Auxerre, Geometric period Archaic period 5-7 Kouras, Attica, Greece. Archaic period 5-9 Kroisos Anavysos, Greece. Archaic period 5-20 Exekias, Achilles and Ajax Playing a dice game. Archaic period Amphora- ancient Greek two-handed jar, for storage oil and wine First of two stages, black figure and red figure 5-24 Euthymides, 5-25 Temple Three revelers. Archaic period of Aphaia , Aegina, Greece, Archaic period 5-28 Dying warrior, west pediment, Temple of aqhaia Agina, Greece Archaic period 5-29 Dying warrior, east pediment, Temple of aqhaia Agina, Greece Archaic period Classical Periods 5-35 Kritios Boy, Athens Greece. Classical Period 5-36 Warrior, Riace, Italy Classical Period 5-41 Polykleitos, 5-42 Kresilas, 5-1 spear bearer pericles classical, Classical Period ikinos partheon, classical period 5-70 philoxenos of Eretria, battle of issues classical Late Classica 5-67 alexander 5-83- Nike of Samothrace love, France Hellenistic period 5-86 seated 5-87 old the great, Pella, Greece, late classical boxer, Rome, Italy, Hellenistic period market woman, met Hellenistic period Chapter 6 Etruscans 6-3 Etruscan 6-4 apulu, temple of the 6th cen bce, Etruscans veii, Italy Etruscan 6-6 sarcophagus 6-12 Capitoline with reclining couple, Cerveteri, Italy Etruscan wolf, Rome, Italy, Etruscan Chapter 7 7-7 man period with portrait busts of his ancestors, Rome, Italy Republic 7-10 Denarius with portrait of Julius Caesar, Rome m Italy Republic period 7-19second 7-26 still Style wall painting, met life with peaches, Herculaneum, Italy early empire 7-27 portrait 7-36 the republican period of Augustus as general Rome, Italy early empire. Colosseum, Rome, Italy. 7-45 column Early empire of Trajan Rome, Italy, High Empire 7-49 pantheon, Rome, Italy, High Empire 7-57 equestrian statue of Marcus Aurelius, Rome, Italy High Empire Late Empire 7-61 Septimus Severus and family, (Egypt) me, Berlin, Germany late empire 7-62a Bust 7-71 the of Caracalla, MET Late Empire four tetrarchs, Constantinople, Turkey. Late Empire 7-73 arch of Constantine, Rome, Italy, Late Empire 7-75 colossal 7-79 two head of Constantine, Rome, Italy, Late Empire coins with portraits of Constantine Rome, Italy, Late Empire ...
Purchase answer to see full attachment
---
Anonymous
Tutor went the extra mile to help me with this essay. Citations were a bit shaky but I appreciated how well he handled APA styles and how ok he was to change them even though I didnt specify. Got a B+ which is believable and acceptable.
---
Brown University





1271 Tutors
California Institute of Technology




2131 Tutors
Carnegie Mellon University




982 Tutors
Columbia University





1256 Tutors
Dartmouth University





2113 Tutors
Emory University





2279 Tutors
Harvard University





599 Tutors
Massachusetts Institute of Technology



2319 Tutors
New York University





1645 Tutors
Notre Dam University





1911 Tutors
Oklahoma University





2122 Tutors
Pennsylvania State University





932 Tutors
Princeton University





1211 Tutors
Stanford University





983 Tutors
University of California





1282 Tutors
Oxford University





123 Tutors
Yale University





2325 Tutors